Thanks for signing up to be a creator with GawkBox! We're happy you're here. Read below to get a walk through of your creator dashboard:
Dashboard
Meet your creator dashboard. Here, you can access your Profile Link, which you'll need to help your audience to get to your GawkBox profile where they can begin purchasing from your Creator Store. Your Earnings reflects all of the donations that your viewers have made. In the feed you'll be able to see a history of donations your viewers made.

Add G-Bucks
This tab allows you to add G-Bucks to your Wallet. The Wallet stores your G-Bucks that are used to donate to creators through purchasing on-stream stickers. You can add G-Bucks to your wallet for free by completing offers from the GawkBox App. You may also add G-Bucks to your wallet directly through direct purchasing only on the GawkBox app. As a creator, you may only use G-Bucks to donate to other creators, or purchase a Twitch Sub.

Wallet History
Your wallet history acts as a ledger to show your G-Bucks deposits and withdrawals from your account. Here you'll see stickers you've sent, as well as deposits of G-Bucks you've added through offers or purchases.

Widgets
GawkBox provides two Widgets that you can use in your content: an Alerts widget, and a Leaderboard widget. Installing your Widgets is crucial to allowing your community to interact with you via GawkBox.
Don't forget to customize your Leaderboard as well.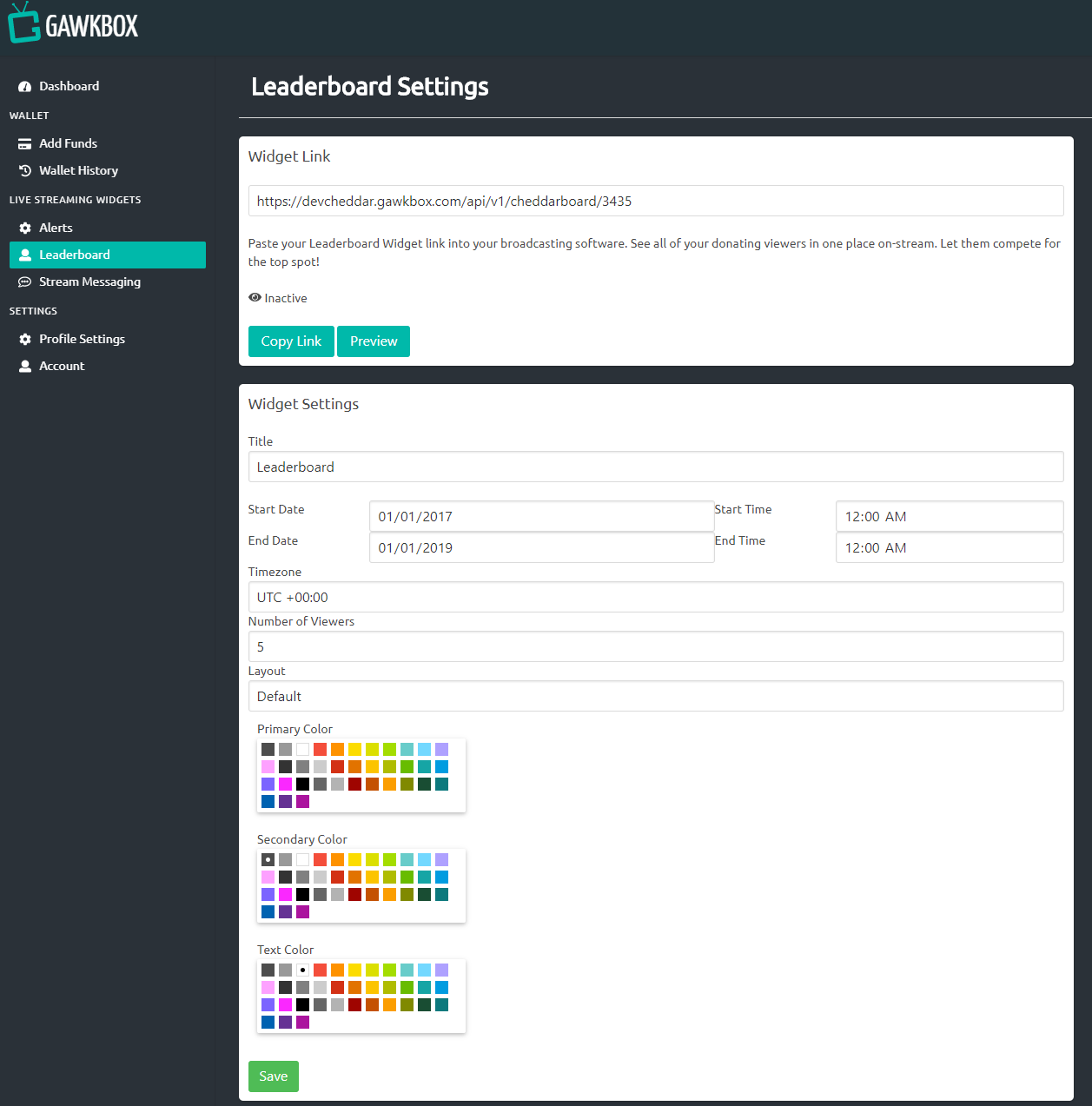 Stream Messaging
Remember, we've also got some pre-written messaging to show to your community, or post in your chat bot. Find that in your Stream Messaging tab.
Profile Settings
This is where you have your profile information like email and username on your account. You can also create a bio and add a picture. Below is your Profile Leaderboard and Leaderboard Settings. This leaderboard displays your top donators ordered by total donation amount. You can edit the number of spots you want shown, as well as the date range you want the total donations sent from. If your viewers are saying your leaderboard isn't updating, please check your leaderboard's date range.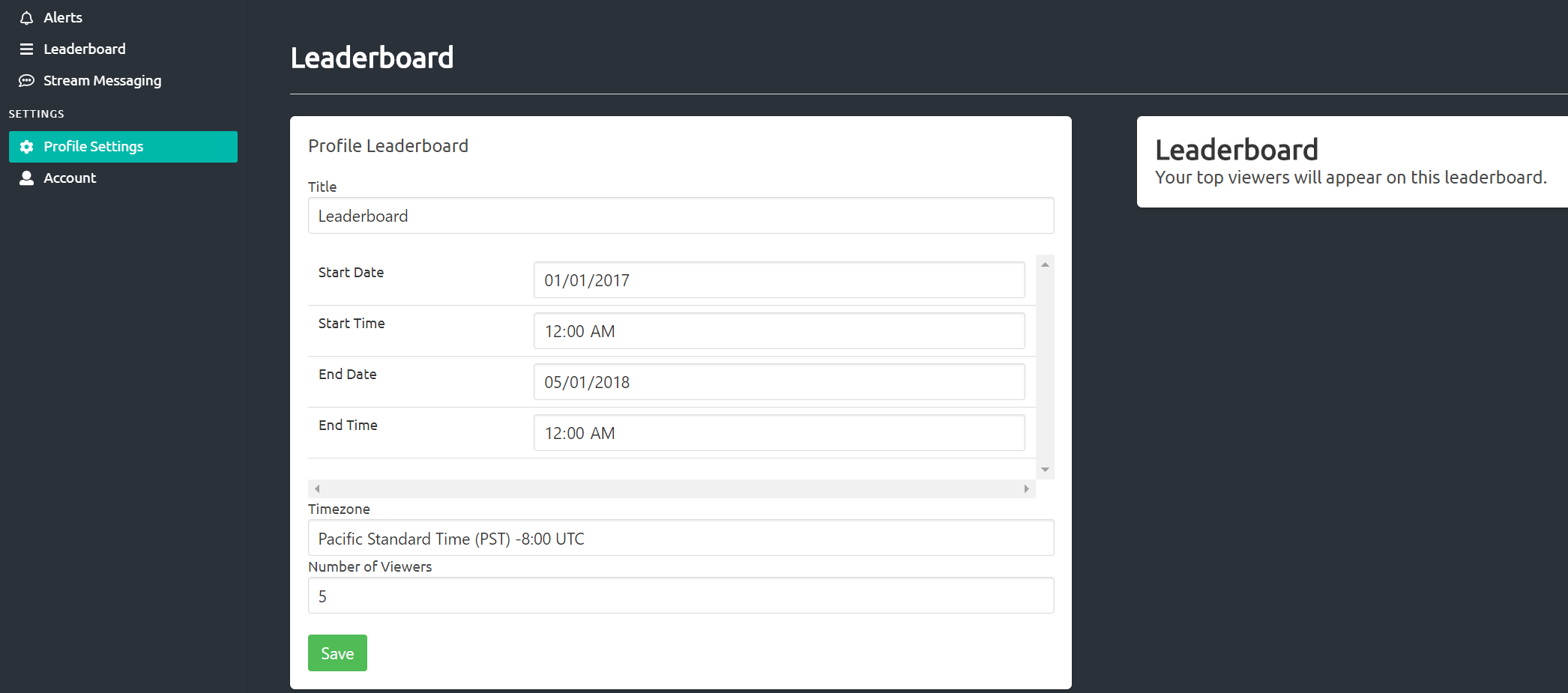 Account
This is where you can set a passsword, as well as set up your payment info. NOTE: You'll need to set up your payment info before GawkBox can send your first payment. More of that here.

That's it! - You're ready to start collecting donations. Post your Profile Link where your viewers can see it, whether that's on your social media channels, in the description of your videos, underneath your streams, or in your chatbot.
More Questions?
Ask us Here.
We'll be with you shortly.